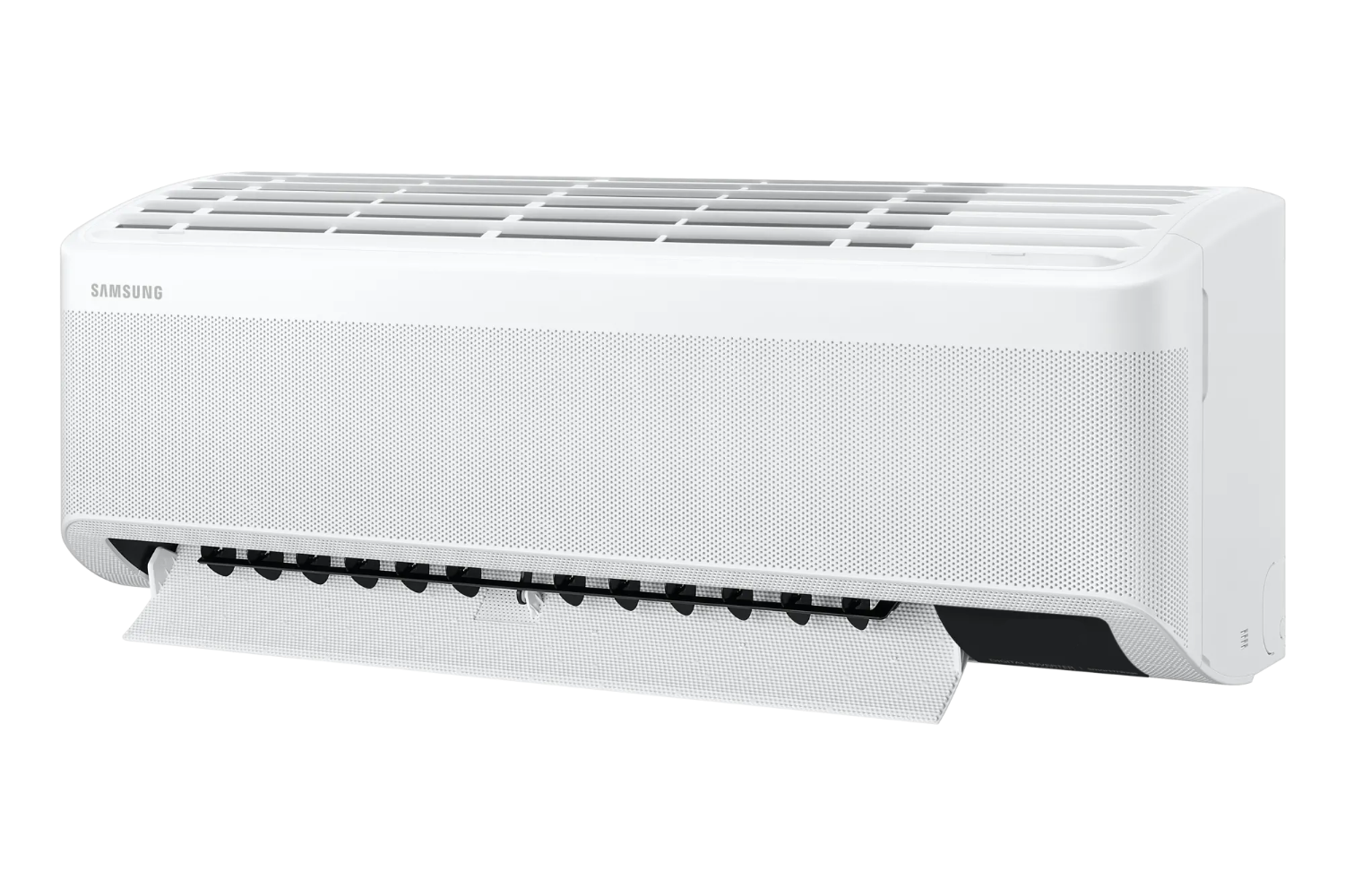 Available in unique mix of capacities, there's a Samsung heat pump system for even the most difficult areas to heat and cool. Every Samsung heat pump comes with built-in Wi-Fi capabilities. Use the Samsung SmartThings App to remotely regulate temperature, adjust settings, & receive real-time updates about performance and energy usage.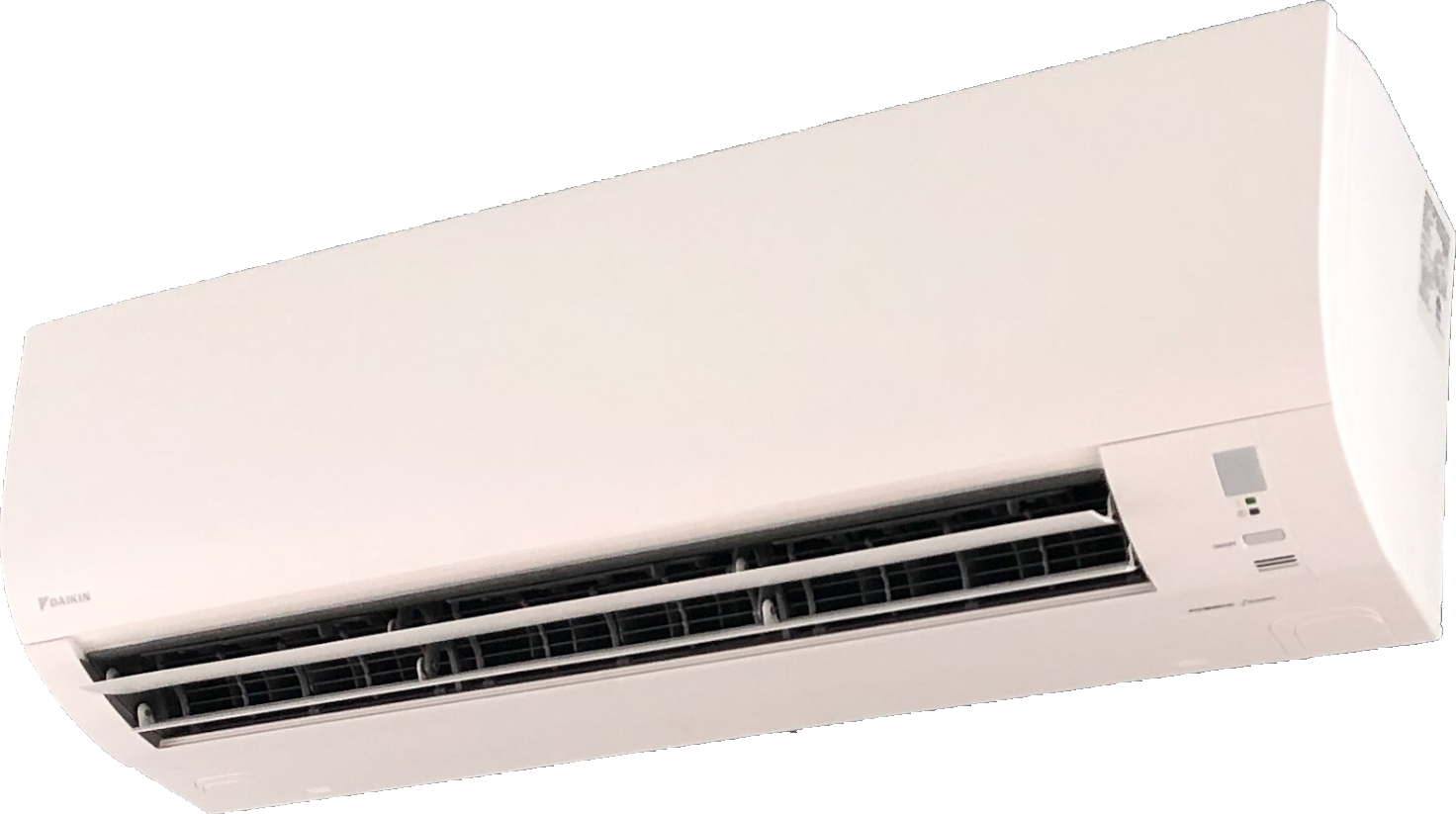 Daikin units include features that let you create your own unique ecosystem. From the wide-angle louver design to the auto-swing and comfortable mode controller settings, effective heating and cooling are ensured throughout the space. Designed to be highly efficient all year round, their low energy consumption is reflected in low energy bills for you with our ENERGY STAR® QUALIFIED heat pumps.
WHAT IS A HEAT PUMP, AND HOW CAN IT SAVE ME MONEY ON HOME HEATING & COOLING?

A heat pump—also called a mini-split or a mini-split heat pump—is a safer, cleaner, greener, & more efficient heating & air conditioning system. We work exclusively with heat pump models designed & rated to perform even through Maine's harsh winters, so you can be comfortable all year long! With the added ability to filter the air & dehumidify while they heat and cool, heat pumps make it easier than ever to take control of the air in your space. 
Did you know? Heat pumps can also save you money on your home heating & cooling! They operate at only about 1/2 the cost of oil & 1/3 the cost of propane and electric by utilizing a process similar to your refrigerator. Further, add-ons like Wi-Fi Control, the Hometown Maintenance Club, or our Peace Of Mind 12-year Labor Warranty can help make maintenance & control easier than ever!


Questions to Ask Before Getting a Heat Pump
Ask a heat pump installer these questions before making a decision.
Are you Samsung Preferred Plus/Daikin 3D Dealer?
Yes, we're a Preferred Plus and 3D Dealer for Samsung and Daikin. Preferred Plus and 3D Dealers give a 12 year warranty on parts and one year warranty on labor if they register your heat pump.
Do you register my heat pump?
Yes, we register your heat pump so you can get the 12 year parts warranty. You will receive an email with your warranty information.
Do I get my rebate instantly?
Yes, we give all rebates instantly. We fill out all paperwork for you and then we wait the 6 weeks for the rebate to come back to us , so you can get the savings instantly.
Will you service my heat pump?
Yes. At Hometown Heat Pumps, we'll take care of you for years to come! We offer free technical support over the phone, repair services if you're having a problem, and cleanings to improve your air quality and help your system perform optimally.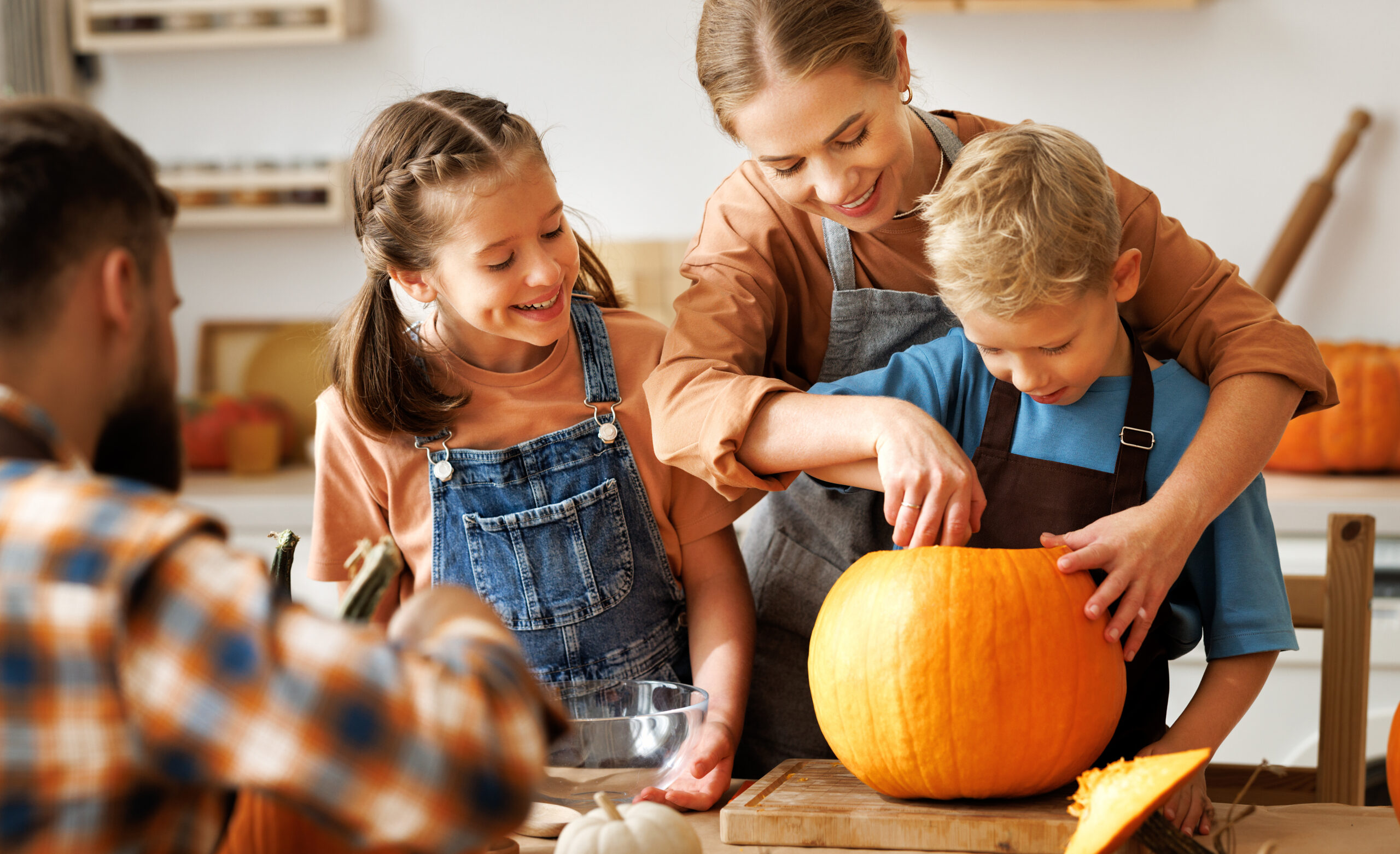 Financing As Low As $50/month
We have a wide variety of financing options available to make it easier for you to invest in a heat pump and start saving money on home heating & cooling, or an air purifier to improve your air quality. We work with JB Financing and Greensky to offer affordable loans to meet your needs such as the 12 Month Same-As-Cash and traditional installment loans. We also offer NEIF Efficiency Maine financing with many loan options available.
Schedule a free in-home consultation today to get an estimate for your home.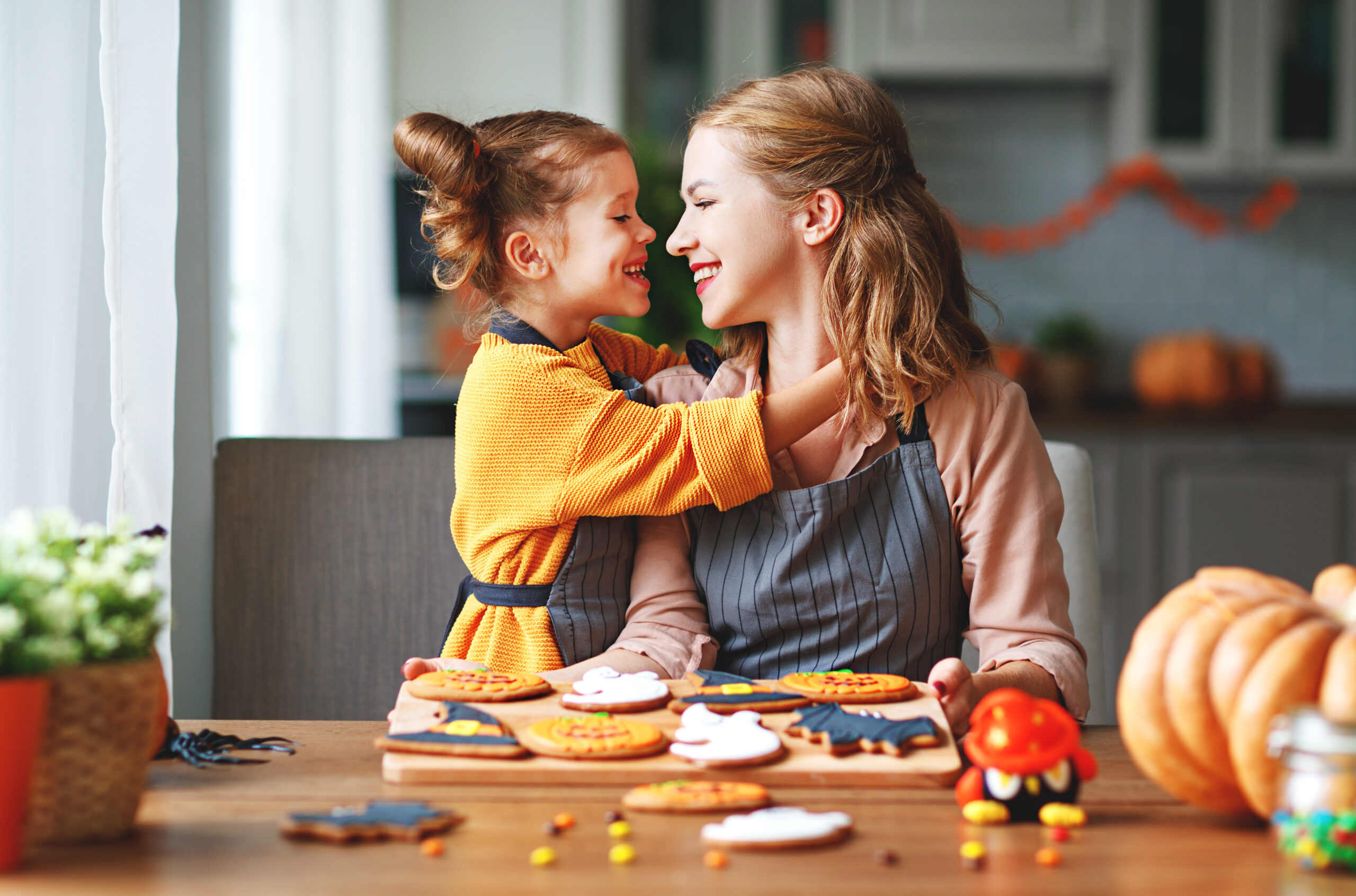 Instant Rebates Available
As a registered vendor with Efficiency Maine, we provide instant rebates to help you afford a more efficient heating and cooling system for your home. We give all rebates instantly, so you can get the savings immediately. We fill out and submit all paperwork for you, then we wait the 4 – 6 weeks for the rebate to come back to us.
Schedule a free in-home consultation to talk to a consultant about the instant rebates you are eligible for and get an estimate for your home.
A Little About Who We Are
We are a locally owned Maine company where providing excellent customer service and satisfaction is our #1 priority. Our team has a big heart and believes in putting your needs first. No question is too small, no problem is too big, and every customer is very important to us!
We specialize in installation, service, and repair of Samsung and Daikin heat pumps, as well as a wide range of indoor air quality products and services. We can take care of your needs for your entire home, just one room, or anything in between. We offer free technical and product support by phone, and we will visit you for a free in-home consultation for heat pumps or indoor air quality.
Our teams have exceptional skills, training, and experience. We show up on time, do things right, and do not cut corners. Our technicians clean up after every job and pay attention to detail while treating your home with care and respect.
We service a wide area traveling as far south as Brunswick, as far north as Lincoln, east to Ellsworth, west to Skowhegan and all in between. We may travel further, just give us a call at 948-7629 and ask! You can also send us a text to 416-7629, email us at hello@hometownheatpumps.com, or message us on Facebook.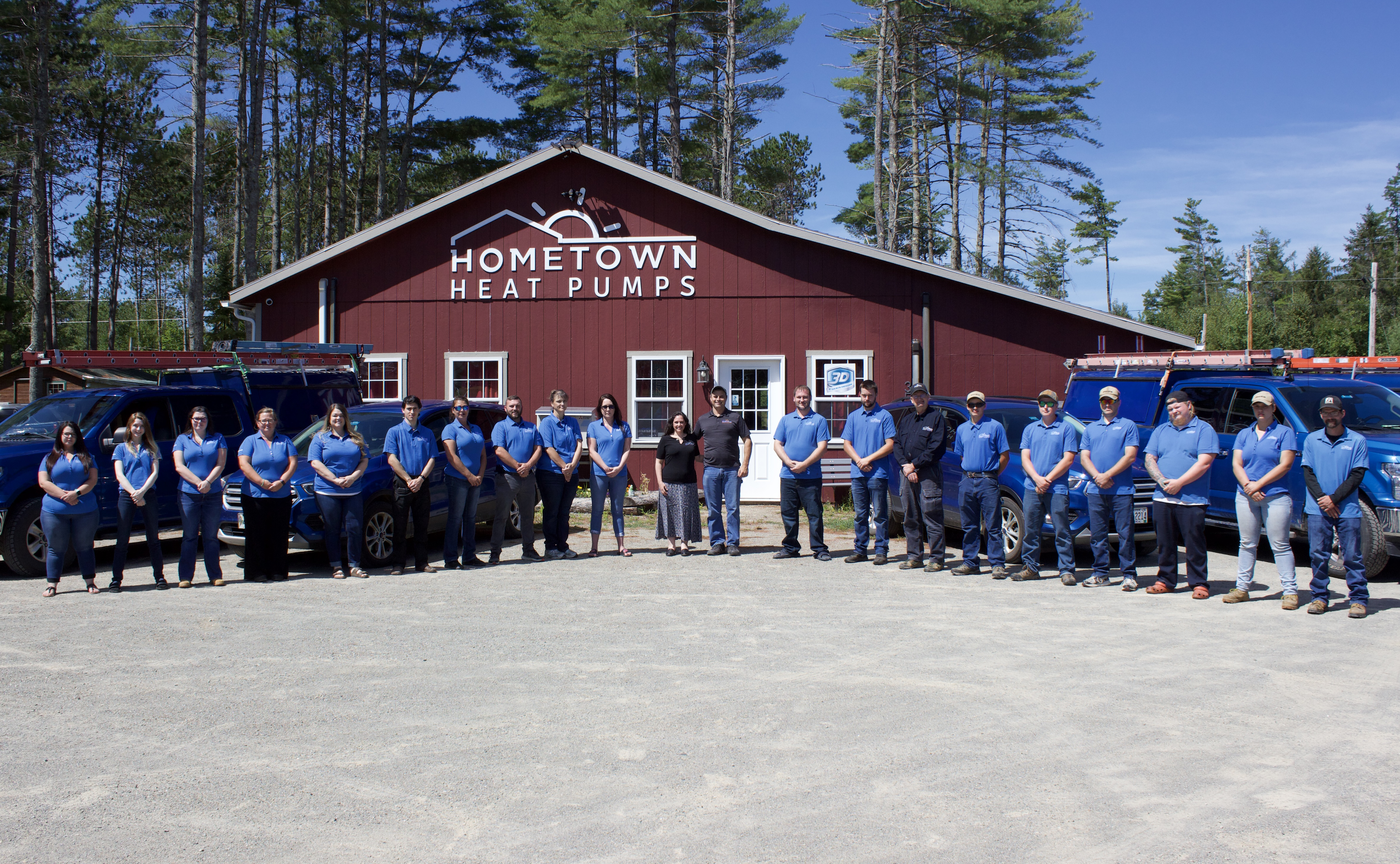 What People Are Saying About

Hometown Heat Pumps
Wow! Your crew arrived at our house at 8:30 am (on time) and left at 5:30 pm! They did an amazing job installing our new heat pumps, they worked hard all day and were so professional and a pleasure to have around. From day one your service has been 5
and we love our new Samsung heat pumps! Thank you to your entire team!!!
I cannot say enough great things about Hometown Heat Pumps!! I had been searching for MONTHS for a company to install a heat pump for us in our new cottage in South China. Why choose Hometown Heat Pumps? The people are so nice & friendly, they actually answer their phones, they respond to emails, they communicate exact times for appointments, they send reminders, they show up when they say they are going to, they offer financing, they installed within 2 weeks of the sales calls….
Very knowledgeable, courteous and professional. One of the workers arrived after the others. He had gone to Home Depo to pick up something they needed for the install. When he arrived he made it a point to say hi, introduce himself, and shake my hand. They do what…
I cannot say enough great things about Hometown Heat Pumps and their entire team. From start to finish they were professional but friendly and made this big decision for my home seem like second nature. They helped with all the questions I had and made sure I felt…
Check Out More of Our Reviews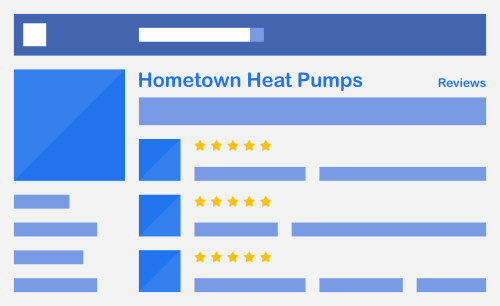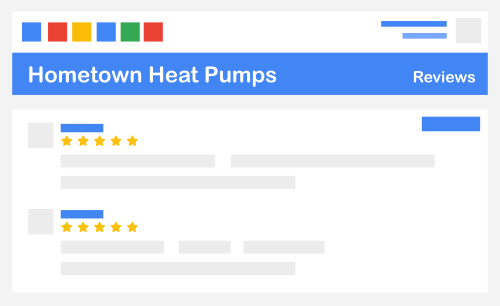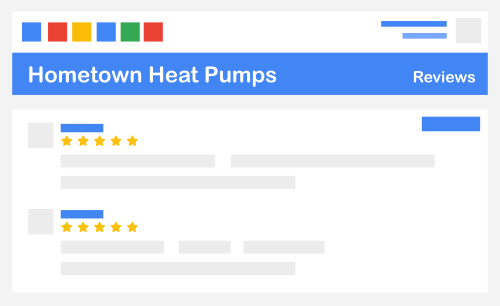 Have a question, want to schedule a free consultation, or do you need help with your heat pump? Fill out one of these forms below and we'll get back to you! If you do not hear from us, please check your email spam folder or give us a call at
207-948-7629
!
[[[["field15","contains","Email"]],[["show_fields","field16"]],"and"],[[["field15","contains","Phone Call"]],[["show_fields","field7"]],"and"],[[["field15","contains","Text"]],[["show_fields","field17"]],"and"],[[["field2","greater_than","0"]],[["show_fields","field19"]],"and"]]
keyboard_arrow_leftPrevious
Nextkeyboard_arrow_right
FormCraft - WordPress form builder

[[[["field15","contains","Email"]],[["show_fields","field16"]],"and"],[[["field15","contains","Phone Call"]],[["show_fields","field7"]],"and"],[[["field15","contains","Text"]],[["show_fields","field17"]],"and"],[[["field2","greater_than","0"]],[["show_fields","field19"]],"and"]]
keyboard_arrow_leftPrevious
Nextkeyboard_arrow_right
FormCraft - WordPress form builder

[[[["field15","contains","Email"]],[["show_fields","field16"]],"and"],[[["field15","contains","Phone Call"]],[["show_fields","field7"]],"and"],[[["field15","contains","Text"]],[["show_fields","field17"]],"and"],[[["field2","greater_than","0"]],[["show_fields","field19"]],"and"]]
keyboard_arrow_leftPrevious
Nextkeyboard_arrow_right
FormCraft - WordPress form builder