Get a Heat Pump in Waterville, Maine
Since our founding in 2018, we have had the opportunity to serve numerous customers throughout the city of Waterville. Businesses such as the Children's Book Cellar on Concourse East, ITE eWaste Alternatives on Industrial Street, and dozens of residential customers all over town have trusted our team to provide the exceptional, fast, & reliable service that they need to love their heat pumps and stay comfortable in their homes. We are now serving more towns than ever, including numerous surrounding towns here in Kennebec County!
HOMETOWN IS BRINGING HIGHLY-EFFICIENT
HEAT PUMPS TO THE WATERVILLE AREA
We fully service Waterville and the surrounding areas for FREE Consultations, Heat Pump Maintenance, Cleanings, Service, Repairs, & Installations.
REBATES FOR RESIDENTS OF WATERVILLE
Homeowners and residents of Waterville may be eligible for a variety of tax credits as well as rebates that are available through Efficiency Maine.
A $2,000 LMI rebate is available for those who receive LIHEAP, MaineCare, SNAP, and/or TANF or for those whose total tax-assessed value of the land and building prior to exemptions falls below the value cap for their county.
The most efficient heating & Cooling system
Cold-climate heat pumps deliver heat efficiently and affordably even at very cold temperatures, and they work best while maintaining a consistent temperature. Unlike older systems, there's no need to turn your heat pump down at night.
In a typical Maine home, your savings potential is between $300 – $600 per year!*
*Energy cost based on average usage in a typical Maine home. Heating savings assumes oil at $4.47 per gallon, propane at $3.28 per gallon, and electricity at $0.23/kWh. Boiler efficiencies are assumed to be 83% – 86%, as determined by the Efficiency Maine Residential Baseline Study. Heat pump performance is is based on the most popular single unit in Effiency Maine's HESP Program operated according Effiency Maine's User Tips.
Cost to heat & cool your home
Heat Pump

37%

37%

Oil (Heating)

61%

61%

Propane (Heating)

71%

71%

Electric (Heating & Air Conditioning)

100%

100%
What our customers from Waterville say about us!
Nick Madden
"3 of their crew showed up when they said they were going to, were very professional, and completed the install very quickly. I am very pleased and would recommend them to any home owners looking for a "heat pump" installation. 👍👍"
Waterville, ME
Stacy Roderick
"Very knowledgeable, courteous and professional. One of the workers arrived after the others. He had gone to Home Depo to pick up something they needed for the install. When he arrived he made it a point to say hi, introduce himself, and shake my hand. They do what they can to not make too much mess. Took the time to put cardboard down so they wouldn't track dirt on the carpets coming into the house. Made sure we knew how to run and take care of the heat pump. Cleaned (vacuumed) everything up before they left."
Waterville, ME
Andy Qua
"Fantastic service from initial contact through virtual consult and install. Silas and the guys did a great job and got us up and running in less than four hours. They were great about safety considerations and excellent with two curious dogs underfoot. Thank you so much!!"
Waterville, ME
Our clean, professional installations are one of the many reasons why our customers LOVE their Hometown heat pumps!
Our team installed a Samsung 15 system for this customer in Waterville! She was looking to reduce dependency on her pellet stove and add an additional source of heat to her home, and this highly-efficient heat pump is professionally sized and positioned to do the trick! 
This customer in Waterville was looking to reduce their dependency on oil and add an additional source of heat to their home. Our team installed a highly-efficient Daikin multi-system with 2 indoor heads to provide reliable heating even on the coldest Winter nights!
Our team installed a Samsung 15 system for this customer in Waterville! They were looking to reduce their dependency on oil, and this highly-efficient heat pump will provide an excellent source of supplementary heating and cooling to help them enjoy their living space all year long!
Get a Heat Pump for as low as $50/month
We have a wide variety of financing options available to make it easier for you to invest in a heat pump and start saving money on home heating & cooling! We work with JB Financing and Greensky to offer affordable loans to meet your needs such as the 12 Month Same-As-Cash, traditional installment loans, term loans, and more. We also offer NEIF Efficiency Maine financing with a wide variety of loan options available, including low-credit options.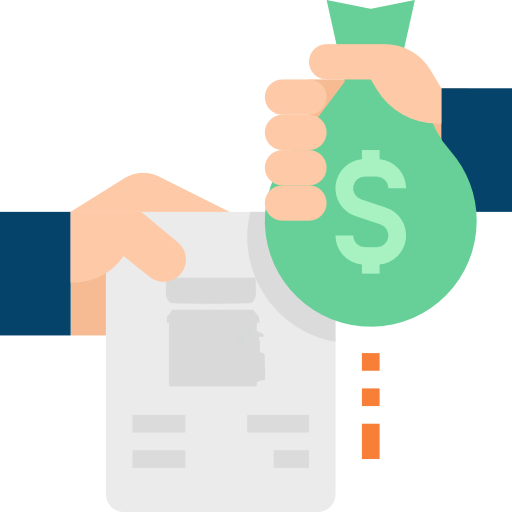 Have a question, want to schedule a free in-home consultation with one of our expert Design Consultants, or do you want some help with your heat pump? Fill out one of these forms below and we'll get back to you! If you do not hear from us, please check your spam folder or call our facility!
[[[["field15","contains","Email"]],[["show_fields","field16"]],"and"],[[["field15","contains","Phone Call"]],[["show_fields","field7"]],"and"],[[["field15","contains","Text"]],[["show_fields","field17"]],"and"],[[["field2","greater_than","0"]],[["show_fields","field19"]],"and"]]
keyboard_arrow_leftPrevious
Nextkeyboard_arrow_right
FormCraft - WordPress form builder

[[[["field15","contains","Email"]],[["show_fields","field16"]],"and"],[[["field15","contains","Phone Call"]],[["show_fields","field7"]],"and"],[[["field15","contains","Text"]],[["show_fields","field17"]],"and"],[[["field2","greater_than","0"]],[["show_fields","field19"]],"and"]]
keyboard_arrow_leftPrevious
Nextkeyboard_arrow_right
FormCraft - WordPress form builder

[[[["field15","contains","Email"]],[["show_fields","field16"]],"and"],[[["field15","contains","Phone Call"]],[["show_fields","field7"]],"and"],[[["field15","contains","Text"]],[["show_fields","field17"]],"and"],[[["field2","greater_than","0"]],[["show_fields","field19"]],"and"]]
keyboard_arrow_leftPrevious
Nextkeyboard_arrow_right
FormCraft - WordPress form builder