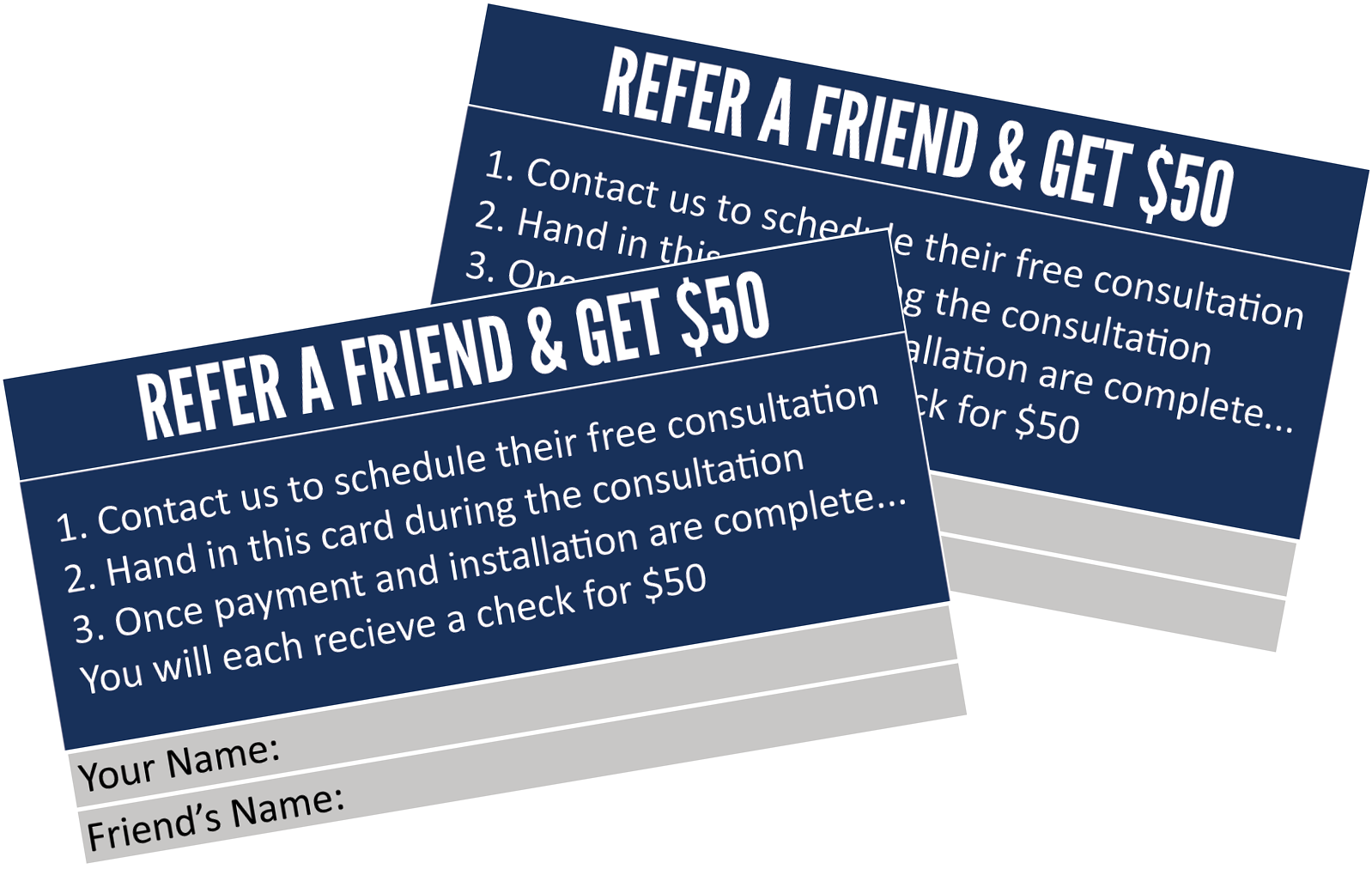 Our Refer-a-Friend Program Rewards You for Sharing Your Hometown Experience With Friends & Family!
1. Present a referral card to one of our experts during your FREE consultation appointment or inform a member of our team about your referral
2. Our team will note the referral in your account and ensure that we have the names and mailing information for both parties
3. Once installation and payment are complete, you will each receive a $50 check in the mail
Already Have a Referral? Schedule Your FREE Heat Pump Consultation!
Have a question, want to schedule a free consultation, or do you need help with your heat pump? Fill out one of these forms below and we'll get back to you! If you do not hear from us, please check your email spam folder or give us a call at 948-7629!
[[[["field15","contains","Email"]],[["show_fields","field16"]],"and"],[[["field15","contains","Phone Call"]],[["show_fields","field7"]],"and"],[[["field15","contains","Text"]],[["show_fields","field17"]],"and"],[[["field2","greater_than","0"]],[["show_fields","field19"]],"and"]]
keyboard_arrow_leftPrevious
Nextkeyboard_arrow_right
FormCraft - WordPress form builder

[[[["field15","contains","Email"]],[["show_fields","field16"]],"and"],[[["field15","contains","Phone Call"]],[["show_fields","field7"]],"and"],[[["field15","contains","Text"]],[["show_fields","field17"]],"and"],[[["field2","greater_than","0"]],[["show_fields","field19"]],"and"]]
keyboard_arrow_leftPrevious
Nextkeyboard_arrow_right
FormCraft - WordPress form builder

[[[["field15","contains","Email"]],[["show_fields","field16"]],"and"],[[["field15","contains","Phone Call"]],[["show_fields","field7"]],"and"],[[["field15","contains","Text"]],[["show_fields","field17"]],"and"],[[["field2","greater_than","0"]],[["show_fields","field19"]],"and"]]
keyboard_arrow_leftPrevious
Nextkeyboard_arrow_right
FormCraft - WordPress form builder